#1 CAMARAS IP INALAMBRICA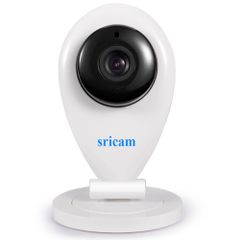 Mini Camara IP Inalambrica con Vision nocturna detencion de movimiento
CARACTERISTICAS:
* Camara IP 720p, Wireless
H.264, 1/4" CMOS, 1 megapixel.
* soporta 64GTF Card.
* 10 LEDs, vision Nocturna 
* Audio de Doble Via, G.726 
* Consumo solo 5Vdc
* Funcion de Alarma, Detencion de moviemiento, Graba y toma fotos.
PRECIO RD$2200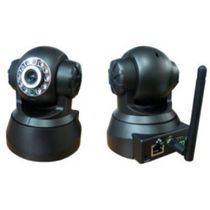 CAMARA IP/WIFI MOTORIZADA
Wireless, Lan y WiFI
Vision Nocturna, Led infrarojo
Video HD, grabado en H.264
Audio de Doble Via
Detencion de Movimiento
Tecnologia Onvif, para NVR
Visualizacion remota por
Celular tablet y PC.
PRECIO RD$2600  entrega a domicilio
Especificaciones del Fabricante:
Model AJ-C2WA-C118
Plug US
LED quantity 11 pcs
Viewing Angle 60 Degree
Resolution Surppoted 1280*720,640*480(VGA),320*240(QVGA)
Lens 3MP 
Display card 64M or above
Memory Size 512MB or above(suggested 1.0GHz)
Infrared Light 11 IR LEDs, Night visibility up to 15 Mete
Power Consumption 5 Watts
Power DC 5V/2.5A 1.5 meter
Camera color black
Camera size 99mm x 130mm (diameter x height)
Net weight 411.6g
Camara IP wireless  Tecnologia P2P/Cloud, Plug and Play, integra Lan y Vision Nocturna con

infrarojos... Servidor Web para almacenar videos
galeria de fotos
#2 CAMARA IP INALAMBRICA MOTORIZADA
CAMARA IP, Wireless Pan/Tilt Robotizada movimiento mecanico, Vision Nocturna, 12 LED IR infrarojo.     Monitoreo Remoto por PC, Celular; Android, Windows mobile y otros, 
PRECIO NO DISPONIBLE
VIDEO DE MUESTRA EN FUNCIONAMIENTO
#3 CAMARA IP LAN (RJ45) MOTORIZADA
 CÁMARA IP ROBOTIZADA, CONECCION DE RED ALAMBRICA.
PTZ,  movimiento giratiorio ambos lados 360*, arriba y abajo, Audio integrado,
Detención de movimiento,Grabado Video MJPEG en tiempo real.
RS485 Integrado.  control Dirección :355° :90°
Soporta Mensaje eMail y Alarma.
GALERIA DE FOTOS